Apply Methods

Using Apply with LinkedIn and Facebook on Partner Sites. The Apply with LinkedIn or Facebook feature allows you to apply for jobs across the web by using your LinkedIn , Facebook profile. … This means that the employer will be able to easily access your complete LinkedIn or Facebook profile as they look through the applicants for a position.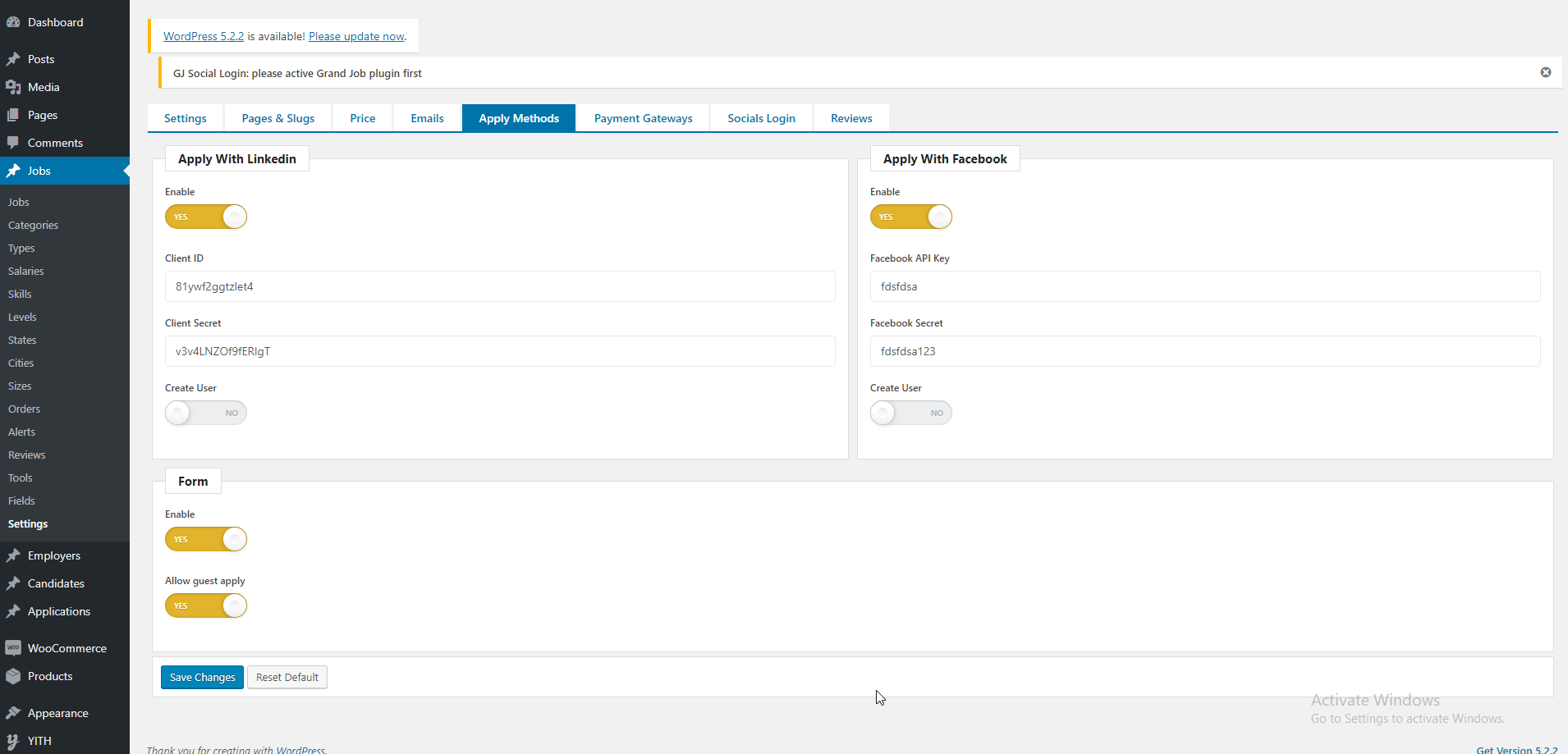 2. Payment Gateways
There are 4 payment gateways are supported in this site:
2.1  Paypal 
PayPal is the most commonly used payment gateway for eCommerce stores. It is an accepted payment gateway in more than 203 countries. It supports all prominent credit cards: Visa, Mastercard, American Express, Citibank, and more.
2.2 Stripe
Stripe is a US-based payment gateway that's available in more than 25 countries. It supports all major credit cards. But, it is mostly used in Canada, Australia, and the United Kingdom. It offers WooCommerce integration as well.
2.3 Authorize.net
Authorize.net is currently available in more than 33 countries. It is one of the oldest and most trusted payment gateways available for credit card users. It also features multiple extensions for easy integration with WooCommerce stores. Authorize.net also has the lowest transaction fee or 2.90 + $0.30 for eCommerce
2.4 Skrill 
Skrill, a payment gateway available in over 40 countries. It charges 1.9% checkout transfer fees. It also offers an official extension for integration with WooCommerce
2.4 Bank Direct Transfer
Sure that you can Enable or Disable this function. All orders can be done with bank direct transfer all over the world.